NZMGA Hall of Fame 2016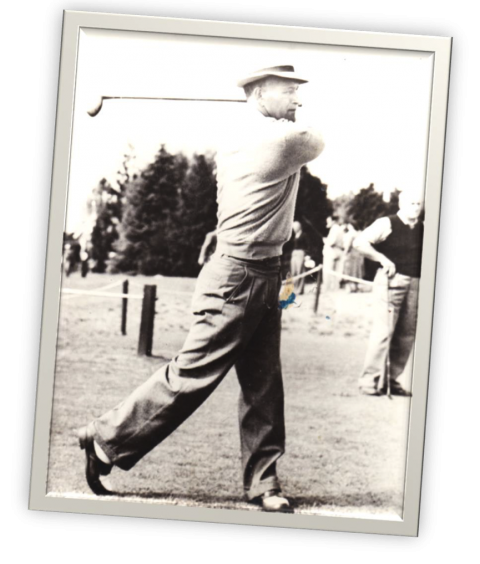 Last year we presented the first Hall of Fame which set the scene for a great night. This year was no different!

This year we honour some of those who have influenced not only the modern game of golf but many other sports including rugby, tennis and axing!!

We also celebrated administrators of Maori golf working in the tirelessly background making sure things were ticking along just as they should.

Those honoured this year were:

Tori Jones
Pita Heremia Anaru
Kingi Porima
Sophie Porima
James Kupa

Tori Jones
An all-round sportsman born with exceptional skills.
Tori won many prestigious tournaments such as the King Country Amateur Golf Tournament in 1951, 1956, 1957 and 1962. Beating friend and foe and 'even' his nephew Brian Jones.
Throughout the district and further afield he amassed recognition for his remarkable skills.
Pita Heremia Anaru
He never actually played in a National Maori Golf Tournament. However his association with Maori Golf over the past years was in excess of twelve NZMGA Tournaments held throughout the length and breadth of Aotearoa.
In his day they didn't have modern technology. Everything was done on an old typewriter and hand written on a large chalkboard. They spent weeks preparing the draws. In 1999 he was appointed a Member of the New Zealand Order of Merit (MNZM) in recognition of service to education and the community.
Kingi and Sophie Porima
Maori golf truely got lucky with this often described as a 'two for one deal'! They are the couple who keep on giving. They are the epitome of long service, a renowned partnership, distinguished, refined and "cute".
We just loved this little korero...
Sophie: "How would you describe me?"
Kingi: "ABCDEFGHIJK."
Sophie: "What does that mean?"
Kingi: "Adorable, beautiful, cute, delightful, elegant, fashionable, gorgeous, and hot."
Sophie: "Aw, thank you, but what about IJK?"
Kingi: "I'm just kidding!"
James Kupa
He comes from an established line of elite Maori golfers. A descendent of Kurupo and Kapi Tareha, James Kupa seemed destined to carry on a love and natural ability in golf.
As a professional golf coach, James was mentored in 1995 to 2010 by influential Māori men such as Vic Pirihi, Judge Mick Brown and Koro Wetere to help build up a repertoire that would support Ngaki Tamariki.
He remains a High Performance Coach, AAA PGA Professional, he has represented NZ at all levels.
We hope you all managed to congratulate these amazing people and their families for what they have done to make Maori golf what it is today!
To view the presentation and re-live the night, please click on the link below.
Link:
NZMGA Hall of Fame Presentation 2016
Back...